Nada S.A.
di/by: Caye Casas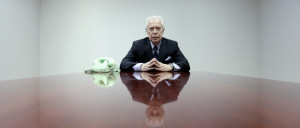 Con/Cast: Emilio Gavira, Carlos Lasarte Jaume Garcia Arija, Silvia Borobia
Sceneggiatura/Screenplay: Albert Pintó, Caye Casas
Fotografia/Cinematography: Miquel Prohens
Montaggio/Editing: Albert Pintó, Caye Casas
Musiche/Music: Julie Reier
Produzione/Production: Alhena Production
Anno di realizzazione/Year: 2015
Durata/Film run: 15'
Nazionalità/Country: Spain
Sinossi: Carlos, senza lavoro da anni, è disperato perché tutti i colloqui di lavoro a cui si presenta vanno malissimo. Un giorno Carlos vede un annuncio per un'azienda chiamata Nothing Co, che cerca un candidato che voglia essere pagato per non fare nulla. Carlos ottiene il lavoro, che gli cambierà la vita.
Synopsis: Carlos has been years unemployed, he is desperate after failing every job interview he presents for. One day Carlos sees an ad for a company called Nothing Co., they are looking for a candidate who wants to get paid for nothing. Carlos gets the job, but that day will change his life.